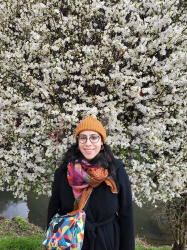 Latest posts by Aisha Villegas
(see all)
On 3-4 June, ReTV partners held the seventh general assembly. Two and a half years since the beginning of the project have flown by and the two-day online meeting was a great opportunity to review the progress made so far, plan for the last half a year of the project and discuss the future of ReTV. 
Despite the difficulties that the COVID-19 pandemic might have imposed on the project, the team turned these challenges into an opportunity to plan new ways to engage with stakeholders in the future. We aim to prepare online materials like demos and continue to grow the ReTV community all around the world.
The sprint to the finishing line
With only six more months left to conclude the three-year project, ReTV is getting ready to cross the finish line. It is great to see all of our research and technologies coming together to support user applications for the future of TV. 
Over the last months, our technical partners CERTH, GENISTAT and MODUL were sprinting to make the final improvement to their services – optimising the performance of Video Analysis pipeline for video summarisation, ingesting and classifying new data sources and improving our prediction models for Topics Compass, and introducing a new text summarisation service for optimised text publication.
In the upcoming months, our focus is on adding the finishing touches to our user applications and testing them in real-world scenarios. Our Content Wizard application is ready to support the entire content creation and distribution workflow – from recommending relevant topic for new publications and using text-to-video search to find the most suitable media content, to optimising text and video using summarisation services and distributing them across various digital channels.
WebLyzard showcasing the latest updates of ReTV supported solution "Topic Compass"
Next Steps 
Our research has not stopped because of the global pandemic. On the contrary, now more than ever we are motivated to deliver services that help broadcasters and media archives to make use of their archival collections and reach their audiences via digital channels.
To support our stakeholders, over the next half a year we will organise a number of online webinars and demo sessions to share the results of our research. If you would like to attend one of these events or would be interesting in testing our applications, join the ReTV Stakeholder Forum or reach out to us at info(Replace this parenthesis with the @ sign)retv-project.eu.