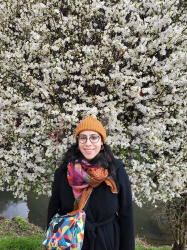 Latest posts by Aisha Villegas
(see all)
On 3-4 December, ReTV partners held the eighth general assembly.  As we approach the final year of the project, partners from different locations in Europe gathered online to discussed the final and future steps of ReTV. During the two-day meeting, partners introduced results and key updates of the ReTV applications. The meeting discussions also focused on the upcoming ReTV stakeholder events and on the sustainability plans of the project.
ReTV in 2020
Over the last months of 2020, ReTV technical partners CERTH, GENISTAT, WebLyzard and MODUL have worked together in making the final improvements to their services in order to have a set of well-rounded applications. 
Key features from the Topic Compass are now integrated into the ReTV supported solution: the Content Wizard. With this implementation, the Content Wizard can support the entire content creation and distribution workflow – from recommending relevant topic for new publications and using text-to-video search to find the most suitable media content, to optimising text and video using summarisation services and distributing them across various digital channels. 
The 4u2 application is fully functional with Google Nest Hubs and we are now aiming to develop a version of the application that can be fully implemented with Amazon Alexa. The 4u2 is also being tested on Facebook Messenger by partners at the Netherlands Institute for Sound and Vision. 
In the upcoming months, our efforts will focus on adding the finishing touches to our user applications, continue testing and evaluating them in real-world scenarios with our current and potential stakeholders.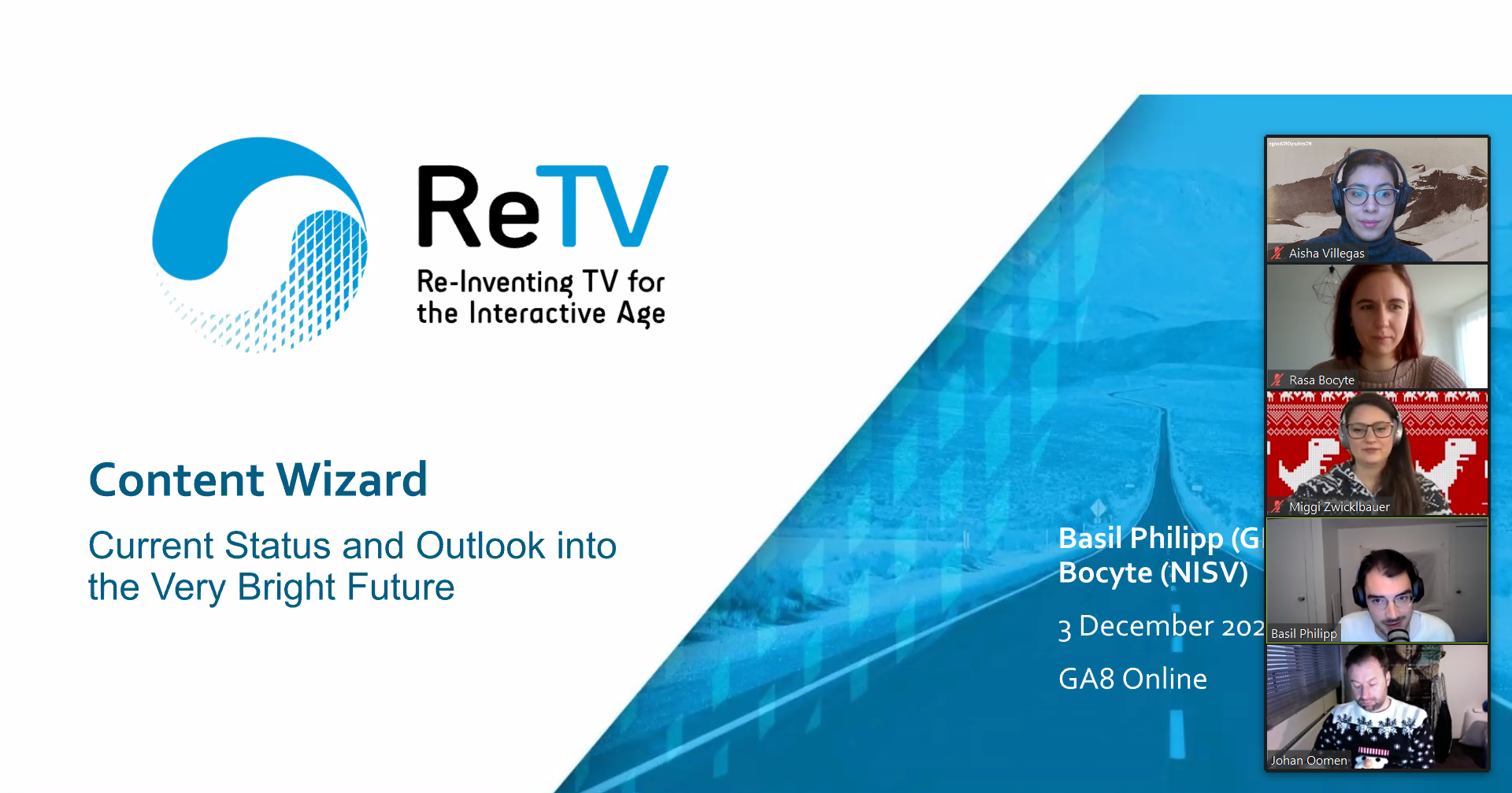 What's next?: The final stretch
The first quarter of 2021 represents a critical period for ReTV as the project will come to an end in late March. With this in mind, we are preparing new online materials, like demos and tutorials, to showcase ReTV applications. We will also organize an online meeting and demo session with our stakeholder group during the first quarter of 2021.
Are you interested in attending the next stakeholder meeting or you want to test our applications?  Join the ReTV Stakeholder Forum or reach out to us at info(Replace this parenthesis with the @ sign)retv-project.eu
Another successful general assembly and a very important one for our #H2020 project 👨‍💻 As we enter the last stretch of the project, we're excited to continue working in our solutions and use cases✨

Stay tuned for our upcoming updates in our channels 🙋#H2020 #TV #Innovation pic.twitter.com/qcDJrpH8Vt

— ReTV Project (@ReTV_EU) December 4, 2020