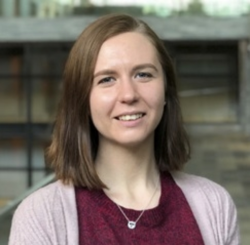 Latest posts by Rasa Bocyte
(see all)
The ReTV project has almost reached its halfway point and on 15-16 May, the project partners met at the Centre for Research & Technology, Hellas in Thessaloniki to review the milestones achieved so far and plan for the next steps. During a two-day meeting, partners shared updates on all aspects of the project – from technical developments and user testing to dissemination activities and stakeholder engagement.
The project has entered an important phase where technical partners are developing the first prototypes and demos and content partners are getting ready for tests with stakeholders. Since the last project meeting (read the blog post here), ReTV partners have been hard at work refining user scenarios and implementing them. RBB and Sound and Vision – the use case partners in the project – have been conducting consultations with their stakeholders and translating them into requirements. Based on these requirements, the technical partners have been working on a number of different components: temporal annotation, event extraction and prediction services (MODUL Technology), a Visual Dashboard for trending topics (webLyzard), Viewer Profiling, Recommendation & Scheduling components (Genistat) and finally Brand Detection, Video Fragmentation & Annotation and Video Adaptation & Repurposing Web services (CERTH). Together these will form a Trans Vector Platform (TVP) driving the innovative new ReTV scenarios:
To make sure that all the service components (see image below) match the desired scenarios, the partners came together during an interactive session to map what is needed on a technical level against the four scenarios. Overlaps, connections, opportunities and missing links were detected. This proved to be a valuable exercise that helped us identify key components in each scenario and focus our attention on improving and innovating them even further.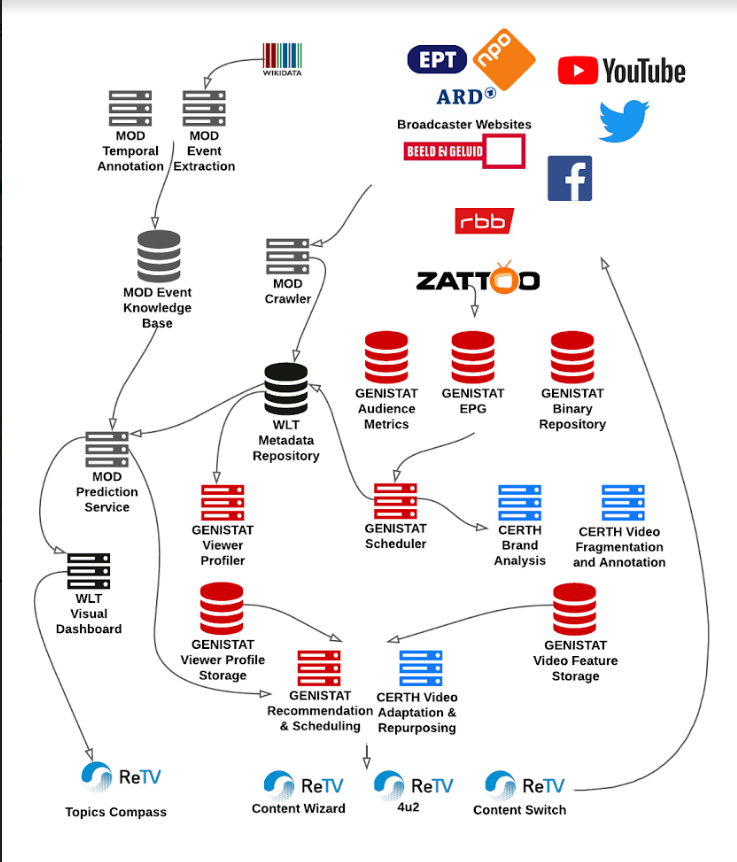 Shifting focus from technical components to the needs of our stakeholders, the partners also joined forces in creating elevator pitches for the four ReTV scenarios. These pitches helped us further define how ReTV tools can address the challenges that broadcasters and media archives face today in the digital landscape and what innovative solutions ReTV can offer for them.
We will be presenting the first ReTV demos at several events in the upcoming months, which gives us an excellent opportunity to share the first outcomes with our stakeholders and get their feedback. Keep an eye on our Events page and come meet us in June at: