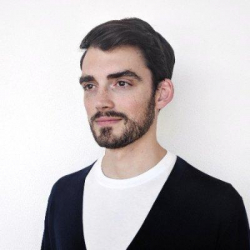 Latest posts by Basil Philipp
(see all)
In this blog post, the ReTV project partner Genistat introduces a demo version of Content sWitch – a tool which allows broadcasters to personalise their content and prepare it for on-demand consumption online. 
The fact that everybody gets exactly the same TV program is a feature of television that allows for relaxing routines, like the Sunday evening crime show, or watching the evening news as a family after dinner. It offers common ground for water cooler discussions at work and other social situations. For younger viewers though, the linear program does not seem to offer much value. A recent study looked at how much time different age groups spend on various media offerings. Two years ago, the 14-29-year-olds spent 47% of their media-time on television. This number has now fallen to 29%. This age group now spends the majority of their time on streaming services like Netflix and YouTube.
One hypothesis is, that the bad user experience of TV is behind this decline. Nobody likes to have their content interrupted with ads, especially if they are irrelevant to your interests and cannot be skipped. Television ad-breaks are long, often exceeding 5 minutes. On YouTube, however, viewers have the option to skip ads after a short wait of 5 seconds – a feature that linear television does not provide.
But even if TV channels wanted to change their user-experience, they do not have the tools to do so. Such changes require experimentation to figure out what works and what doesn't. YouTube and Netflix are known for running large-scale A/B tests, where hypotheses are tested against real user behaviour. Linear content delivery prevents TV channels from doing this. Everybody gets the same content at the same time. Television has no Internet-style programme planning and no Internet-style ad-targeting.
This is an alarming signal for broadcasters who want to maintain and connect to their younger viewers. A study based on the real-life case of a newspaper going fully digital showed that their print audience just evaporated. Television is going through a similar transition – young viewers who stop watching television now might stop for good.
We believe that TV as a source of content still has a place in the digital media landscape. We want to make it more appealing to younger generations who have different expectations for media consumption. The ReTV project aims to help broadcasters move their content online and offer personalised experiences to their viewers.
Content sWitch, one of the tools that we are developing, will allow broadcasters to personalise the linear TV experience by replacing certain parts with better-suited alternatives. Among the possible applications are:
Replacing ads with targeted ads

Replacing ads with promos trailers for shows

Replacing ads with other, relevant content like the weather forecast
In the demo video above, you can see how Content sWitch offers different content to different viewers. Each of the quarters represents a view that a viewer might get. Content sWitch tool recommendations suitable content for each viewer based on their viewing history.
The top left corner is the original trailer. This is also the trailer you hear the sound of. In the top right, we tease the movie by showing the opening seconds. Later versions will display a button, that allows the user to continue watching. In the bottom row, we show content for a completely different movie that we believe might appeal to a viewer with different interests. On the left, we see the trailer, and on the right, we start the actual movie again.
The second demo video shows what ReTV technology can do with ads. In the top left quarter, we show the original stream. The top right quarter shows a different order of ads, that we believe is more relevant to that user. The bottom left quarter replaces the ads with a trailer. In the bottom right quarter, we experiment with making the ad-break more informative: first with an excerpt from the weather news and then by inserting football highlights into the ad.
We believe that the Content sWitch will empower broadcasters to personalise the TV stream, help them test content with their viewers and therefore produce more compelling experiences.