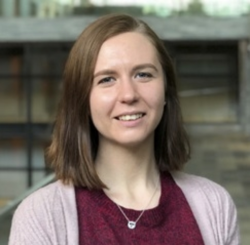 Latest posts by Rasa Bocyte
(see all)
Under the unprecedented condition of the COVID-19 pandemic, the media industry finds itself in a challenging position – while the production and distribution activities are facing major disruptions, self-isolation has surged the consumption of content. We share some examples of how media organisations are adapting to the current situation with the help of digital communication channels and archival content.
The Role of Media in the Times of Crisis
More than ever, the media industry is tasked with a critical societal role. Despite the challenges faced by media professionals, we can still rely on the 24/7 news cycle. Educational programming provides essential support for homeschooling. High-quality content and stories distributed across all media channels help us keep entertained and connected even in times of isolation. The demand for high-quality content is higher than ever – people consume almost 24 hours of media content a week during the time of social distancing. Yet due to coronavirus-related disruptions, production of many TV programmes has come to a halt. Major sporting and music events are being cancelled, leaving gaps in the programming to be filled. Despite these challenges, media organisations have demonstrated incredible resilience and swiftly turned around their production cycles to come up with new strategies to fulfil their societal roles.
Re-Inventing TV from Home
To meet this growing demand for content, broadcasters are coming up with creative solutions to keep their audiences entertained. Without their production teams and studios, popular television hosts are turning into YouTube creators who make low-tech, quirky videos while being constantly interrupted by their kids and pets. As an alternative to live sports, athletes are competing in virtual events from the safety of their own homes. Others have taken steps to bring the live experiences of arts and culture into the home of their audiences.
The Value of Reuse
The current situation is asking media organisations to be more frugal with their resources. Many of them are turning to the wealth of their archives to fill the empty slots in the programming. In collaboration with the Netherlands Institute for Sound and Vision, the Dutch Foundation for Public Broadcasting NPO launched a new online platform for archival programmes and is broadcasting selected content daily on one of their channels. Many broadcasters turn to archival footage of sporting events and music festivals to allow audiences to relive great moments from past events.
Media archives are essential to fulfil the demand for content – UNESCO is urging all memory organisations to increase accessibility to their collections and respond to the current crisis by engaging citizens on digital platforms and social media. ReTV is helping organisations achieve this with our Content Wizard application that automatically adapts archival audiovisual content into a format suitable for distribution on social media platforms.
To receive more information about innovations that help broadcasters and media archives to reach their audiences online, subscribe to our newsletter.