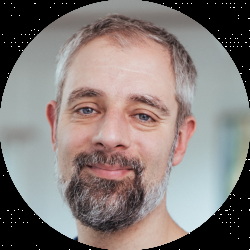 Latest posts by Lyndon Nixon
(see all)
On 11-13 June 2019, the European Broadcasters Union EBU held its annual Metadata Developers Network (MDN) workshop. In line with the growing importance of data with the combination of AI technologies, this year's event was the largest yet as reported by the EBU itself.
ReTV partners RBB and MODUL were present to demonstrate the latest prototypes of the project over all three days of the event, and coordinator Dr Lyndon Nixon presented on the morning of the first day the Trans Vector Platform for re-purposing and re-publishing TV content across digital channels.
Our conversations with researchers at European TV broadcasters attending the event showed us there is a real interest in and need for the ReTV technologies. Even the EBU blog post interestingly repeated that "Having increased and richer data makes it easier for broadcasters to find and re-purpose/re-publish content across platforms". While we welcome that broadcasters are increasingly becoming aware of the value of data and working better towards extracting and storing metadata about their assets using advances in AI, the tools to leverage that data in content re-purposing and re-publication workflows are still missing. ReTV will be finalising first prototypes of its solutions – Topics Compass and the Content Wizard – by the end of this summer, and ReTV stakeholders will be the first to know about it and get access!