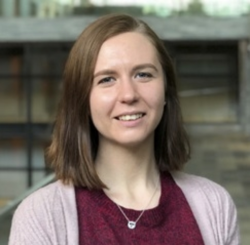 Latest posts by Rasa Bocyte
(see all)
After three years of extensive research, the ReTV project has delivered user applications that demonstrate how broadcasters and media archives can use AI-powered technologies to reuse their audiovisual collections with more impact. In this blog post, we share our insights gathered from the evaluation of these applications with media professionals and end-users.
For the evaluation,  we invited professionals from four media organisations and 30 end-users to test our solutions over a four-week period in March 2021. This approach allowed us to observe the potential of ReTV applications in operational contexts and everyday scenarios.
Content Wizard: All in One Solution
Content Wizard brings together ReTV partners capabilities for media listening, prediction and adaptation into a seamless, semi-automated workflow for audiovisual content (re)publication across social media platforms. Its goal is to support and optimise the labour-intensive task of constantly monitoring audience interests, matching them with relevant video content and publishing this content across a growing set of social media channels.
During the evaluation, media professionals highlighted the added value of predictive features of Content Wizard since topic selection for content publications is one of the most time-consuming tasks in their daily work and none of their current tools offered similar functionalities. In Content Wizard, they can use either the Planning Calendar which displays upcoming and historic events from our event-specific knowledge graph (for example, holidays in a particular region, awareness days, births and deaths of persons of interest) or the Trending Stories feature which monitor web sources, including social media, for references to future dates and identifies the story on those dates that could be used as an opportunity to promote media assets relevant to that story.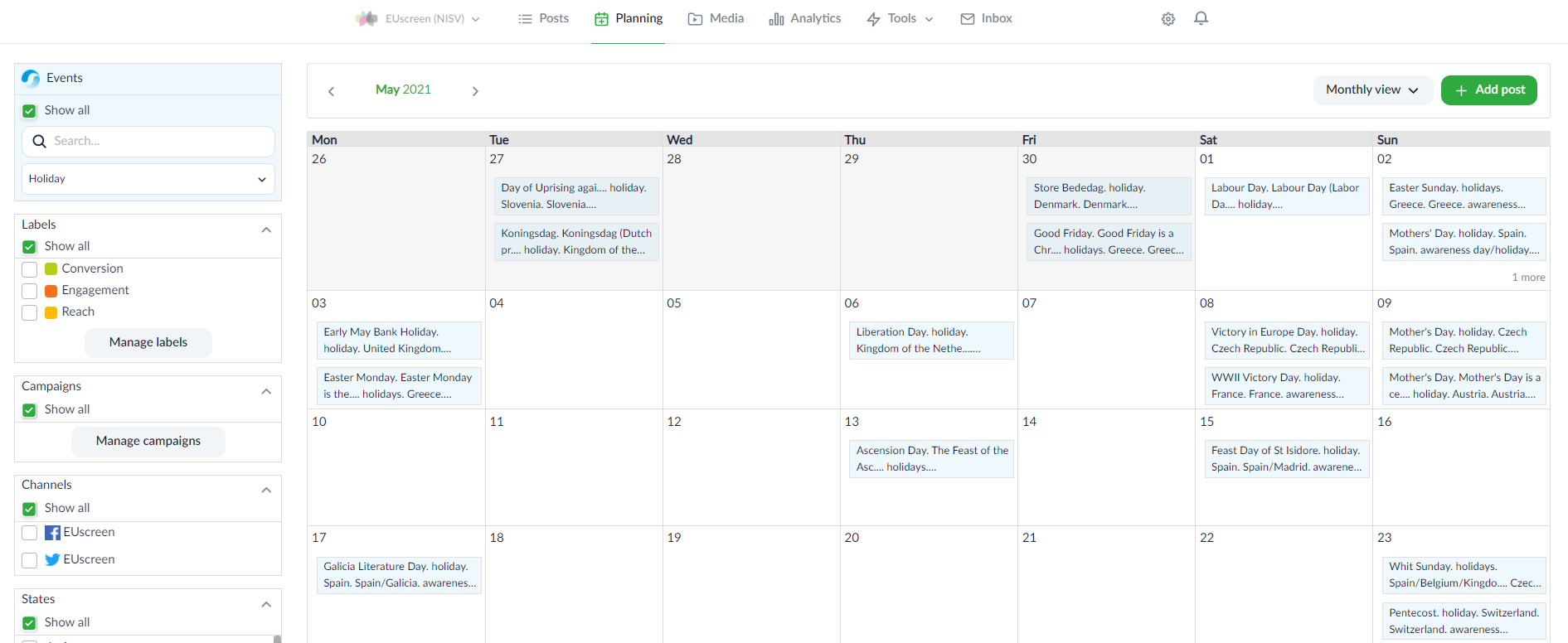 Our evaluation proved that Content Wizard would provide significant support for media professionals in their efforts to promote audiovisual collections primarily because of its customizability. Data sources for content planning can be tailored to focus on specific regions, audiences and campaigns in order to match the needs of each individual user. Our video summarisation feature converts full-length videos into short-form clips suitable for digital channels. It already supports configurations for different social media platforms and could be extended further to include more granular user-defined templates for different types of content or support the recognition of persons and brands relevant for each organisation.
Topics Compass: From Big Data to Meaningful Insights
Topics Compass is a visual data exploration and analytics dashboard that assists media professionals in identifying opportunities to reuse and promote audiovisual collections and guiding their content creation workflows through data-driven insights. The tool enables users to monitor topics in content sources across platforms and channels, and track their longitudinal development, including their forecasted popularity at a given future point in time.
While it is becoming increasingly easier to collect large amounts of data, the real value for users comes from the ability to narrow it down to a humanly-comprehensible scale and extract meaning from it. For this, Topics Compass provides many customisation features. For example, users can set up granular bookmarks to monitor content around specific topics and receive notifications once the topic starts to become more popular. We observed that this allows media professionals to efficiently react to public debates online and reuse their audiovisual collections at opportune moments.
Another important feature of Topics Compass that was rated highly was the ability to analyse data sources using dimensions that go beyond sentiment analysis. For example, we could analyse emotions associated with a given topic, TV show or brand. These insights can be used to better understand audience interests and tailor future content creation and publication strategies.

4u2: Personalised Entry into the Archive
To show applications for media consumers too, we developed two personalised experiences, one around a TV show and the other using archived video. 4u2 Messenger is a chatbot which provides a personalised feed of audiovisual content for each individual user and distributes it via commonly-used messaging applications. 4u2 Smart Speaker Skill allows users to create their own customised episodes of a german kids TV programme Unser Sandmännchen using voice commands. The personalised episodes are composed of segments from the show's archive.
Both applications were greeted with enthusiasm from end-users, proving the potential of and demand for more interactive ways to engage with audiovisual content. Especially, we see a great opportunity to use such interactive and personalised digital channels to connect with younger audiences who do not consume linear television. This allows media archives and broadcasters to bring their high-quality content directly to their audiences and build longer-lasting relationships with them.
The detailed results of this evaluation will be published soon in the Deliverables section.