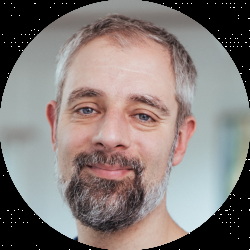 Latest posts by Lyndon Nixon
(see all)
ReTV Partners met in Zürich recently to plan the project activities for 2019.
It is set to be an exciting year as the initial preparatory work last year flows into the design and implementation of several scenarios. ReTV foresees two primary scenarios targeting the professional user at the broadcaster (or media organisation) – a Topics Compass to guide producers in finding the trending topics among their audience (including what topics will be of interest in the future) and a Content Wizard which allows them to map an identified topic to a content item in their collection that can be scheduled for future publication. The goal is to maximise the audience reached by that content. The wizard also handles content summarization, since only a teaser may be posted on social media. One session at the meeting brainstormed on what would make a good or a bad video summary.
Two other scenarios address the TV consumer experience. 4u2 considers how to improve content recommendations on broadcasters Web sites. The content sWitch (also see demo video below) innovately implements "dynamic content insertion" into a media stream so that a TV channel watched online could display different ads, TV teasers or even program segments to different audiences based on their interests segmentation. First demos showed the technical feasibility of this new way of delivering TV to the viewer.
All of this becomes possible of course due to the technical efforts of several ReTV partners. We collect and annotate data about TV programming, audience and social media metrics for the content, predict future ratings based on multiple features and provide Web services for video summarization and recommendation. All of these find themselves at a prototype stage right now. Combined they will form the core output of ReTV, which we call the Trans Vector Platform (TVP), a flexible tool for media organisations to better plan and publish their content across multiple vectors in a coordinated fashion.
2019 will be an exciting year for ReTV and for Television in general! Stay informed by following us on social media, sign up for our information mailing list or volunteer to act as a stakeholder and get early access to ReTV technologies and services!